SPECIAL PRICED ITEMS!
The items below are all 1st come 1st serve. All materials are limited quantity, please message us for the amount available or any other questions you have. We update our website with new items often, so check back!!
Porcelain Wood-Look Tile-SALE!!
Color: Macadamia
Measurements: 6"x36"
Cost: $3.49/sqft
Shaw Click Vinyl Plank-SALE!
Color: Barnboard
Measurements: 7"x48"
Cost: $2.09/sqft
Color: Variation
Measurements: 18"x18"
Cost: $1.99 per sqft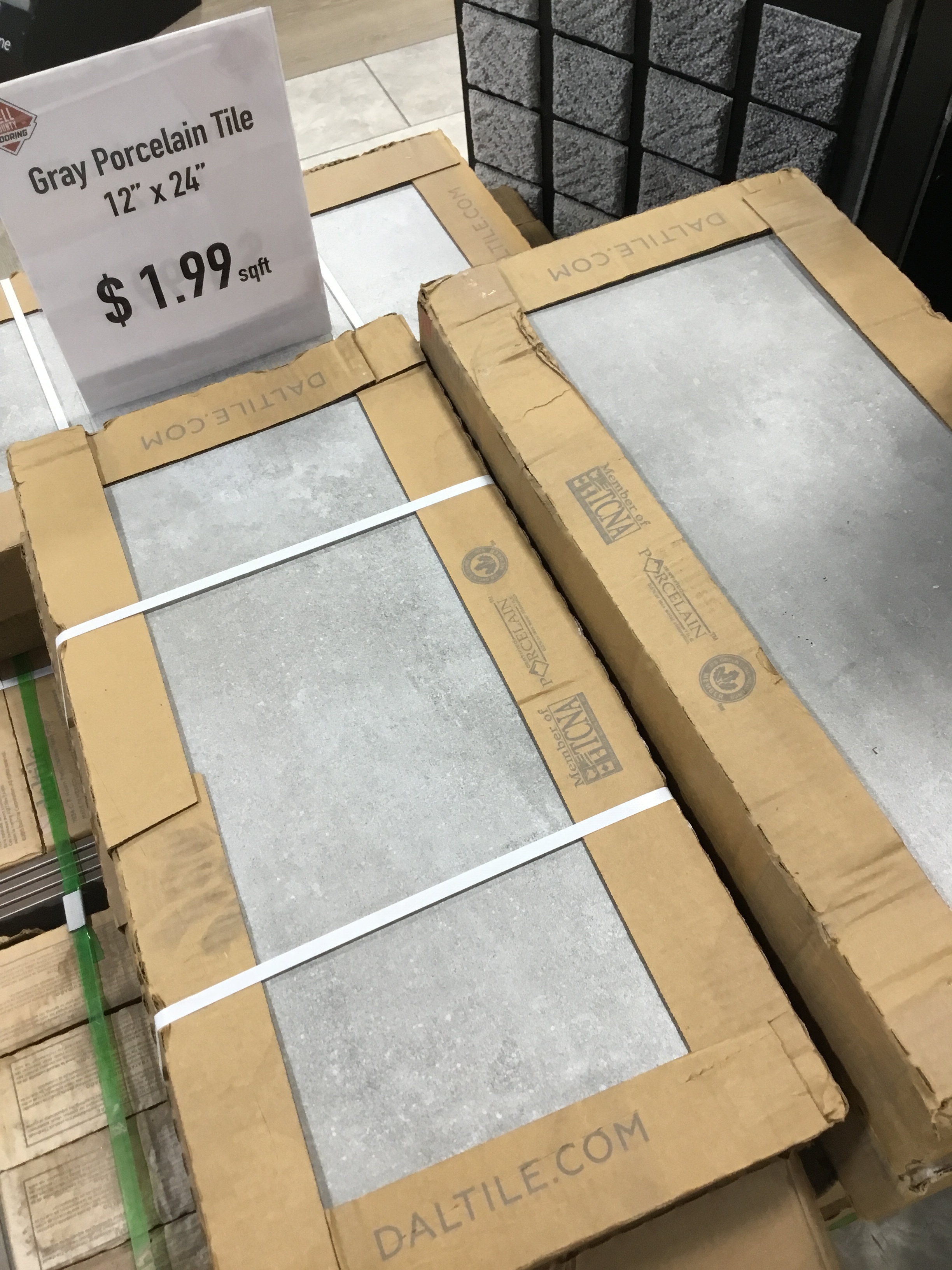 Color: Gray
Measurements: 12"x24"
Cost: $1.99/sqft
Color: Variation
Measurements: 18"x18"
Cost: $1.49/sqft
*This tile will come with the bullnose*
Colors: All black or black and white pattern
Measurements: 2" on 12"x12" sheets
Cost: $ .50 cents/sqft